Glamor Professional Photo Shoot Package
Yvette Brackett – Photographer
Caelie Steele – Hair & Makeup Artist
Sunday, May 15th & Saturday, May 21st
To view some of Yvette's work:
www.yvettebrackettphotography.com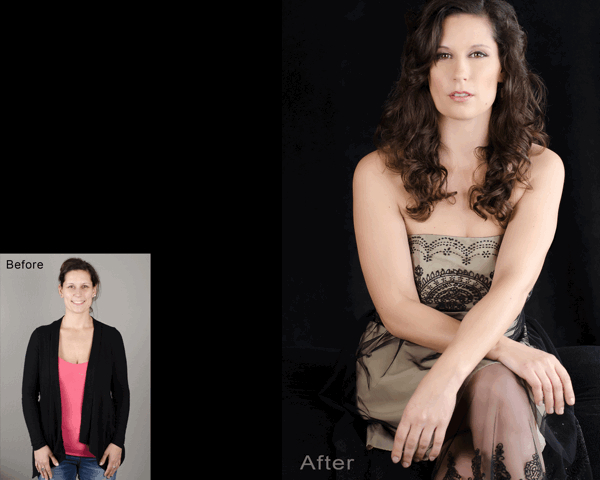 From Yvette:
Have you ever wanted to do a professional "glamour" makeover and photo shoot?
It doesn't matter if you're not photogenic, too fat or too thin, or whatever. You're beautiful right now and I would be honored to show you just how incredible you look in photographs.
I'm in the process of building my glamour portfolio. If you would like to participate you'll receive a professional hair and makeup makeover, and the photo shoot. Bring your own clothes or borrow some of mine (we would work that out before the day of the shoot).
You receive one 11×14 matted 7×10 print of your choice as part of the offer. (And you'll have the option to purchase others.)
Special is $235, regularly $410. There is a $100 non-refundable retainer to reserve your spot. Very important – You must also be willing to sign a model release form allowing me to use your images on my website and for marketing purposes.
To sign up contact:
yvettebrackettphotography@gmail.com
Remember to book a night out afterwards, because you will look gorgeous!
Yvette Brackett
www.yvettebrackettphotography.com
707-234-7177
Notes for preparing for the photo shoot:
Bring a good strapless nude bra (must).
Come with DRY hair and a clean face.
Get all your beauty services the week before: hair, nails, skin.
Bring one business causal outfit three glamour or evening attire, have all your clothes pressed and ready to go.
Appointment time will be about 3 hours ( 1 1/2 hair, makeup, photo shoot is 1 1/2 hours).
There will be snacks but eat a good breakfast. Try to get a good night sleep the night before and stay hydrated.
This is a FUN thing to do, there will be refreshments, music and you will get pampered!