Introducing the NEW fabulous cleansing water/water less cleanser by Yonka from Paris!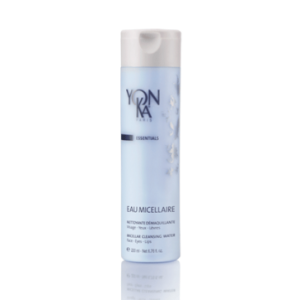 Eau Micellaire
Micellar Cleansing Water
Face – Lips – Eyes
with Sea Lavendar

Triple Action: Cleansing, Toning, Anti Oxidant, Hydrating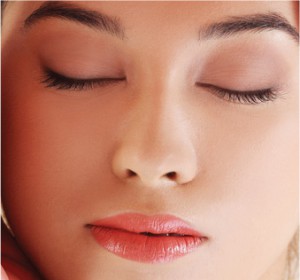 Great for removing eye makeup and safe for eye lash extensions. Non irritating around the eyes and water based so it does not dissolve eye lash glue.
Concept by Yonka skin care from Paris
An intelligent water that:
– is soft and fresh
– in one simple step it removes: makeup, dirt and dead skin cells
– uses micellaire (micro-cell) technology that are described as micro-bubbles, michelles are surfactant (a natural cleansing ingredient) particles that pull dirt and makeup from the pores. 92 % paraben free. Great for all skin types, great for traveling.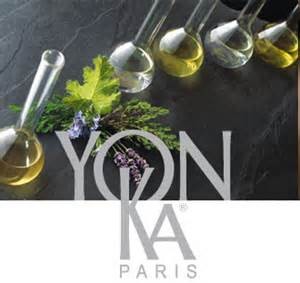 Comes in two sizes:
Eau Micellaire (cleansing water) 200 ml (regular retail size) $41
Eau Micellaire (cleansing water) 75ml (travel size) $ 22
Ingredients:
Micellar technology, sea lavendar, polysaccharides, rose and chamomile essential oils, (Yonka Quintenssence: bergamot and mint, geranium, lavender, rosemary, cypress, and thyme), Sodium PCA.
Instructions for use:
Morning and evening, apply the Eau Micellaire (cleaning water) to face, eyes, and lips using a soft cotton ball or cotton round. Apply again until the cotton is completely clean. You could also cleanse with your regular cleanser in the shower, then get out and do a second cleanse (also called a double cleanse) with the Eau Micellaire to make sure you get super clean skin. Nothing better than truly clean skin!
Recommended home skin care routine:
Eue Micellaire (cleansing water)
Yonka Lotion/Toner Spray
Treatment serum: Frutilla or Alpha Complex
Eye Cream
Day or Night Mositurzer
SPF/Makeup